A few months back I went up to Wisconsin to visit my family. We stayed for 3 weeks, which was a huge blessing! I told my sister, I would spend one of the 3 weeks helping her redo her kitchen. Her house is an old Victorian built sometime time in the early 1900. I wanted to share with you what we discovered hiding behind the UGLY wallpaper! But first here is what it looked like BEFORE:
Here is a close up of the inside of the hutch. Don't you just LOVE the Toy Story styling ;) Maybe we will start a trend! LOL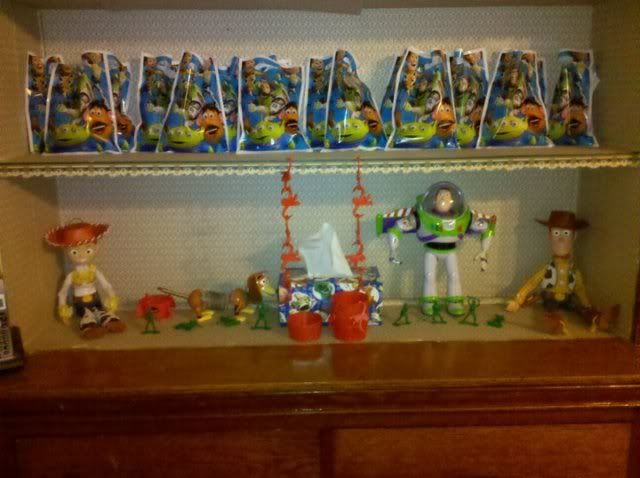 The nasty peach wall paper and wood paneling was hiding beautiful
beadboard
!!! Who would cover that up???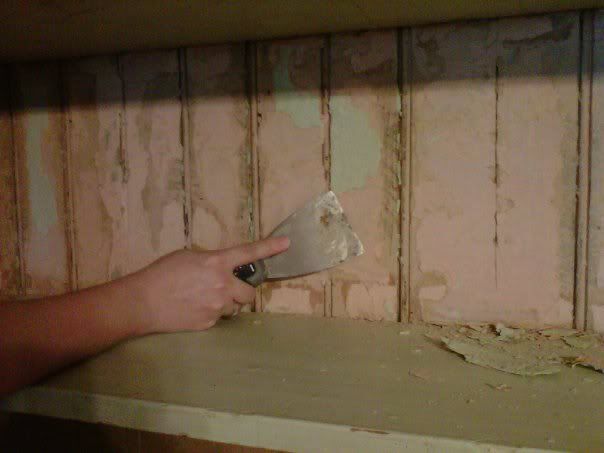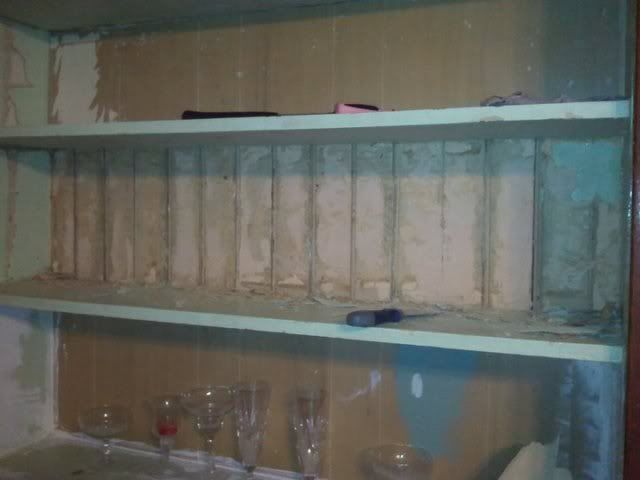 It was a MESS, but so worth it!!!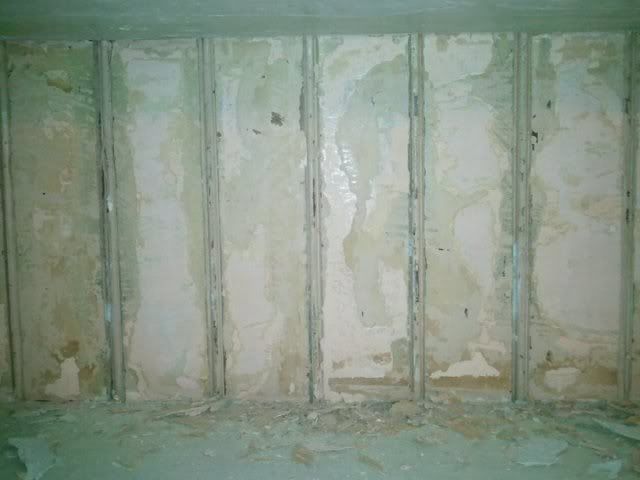 I wanted to keep the old chippy paint look of it, so I gave it a base coat of a teal color.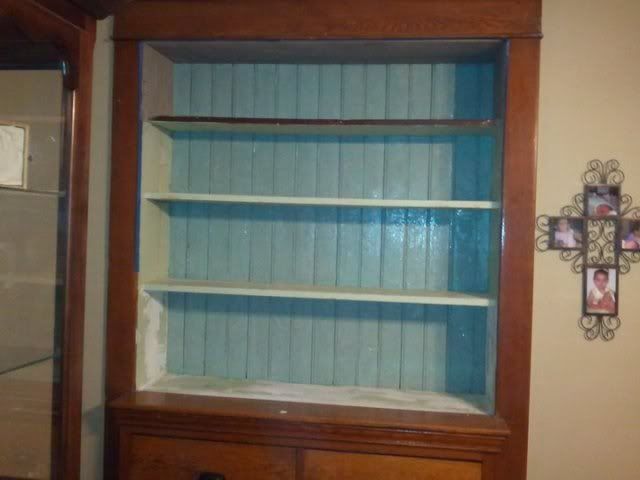 Then added a light teal wash to highlight the weathered spots. Look at that amazing difference from straight paint to the faux finish!!!
Close up of finish:
Here it is filled with her personal items.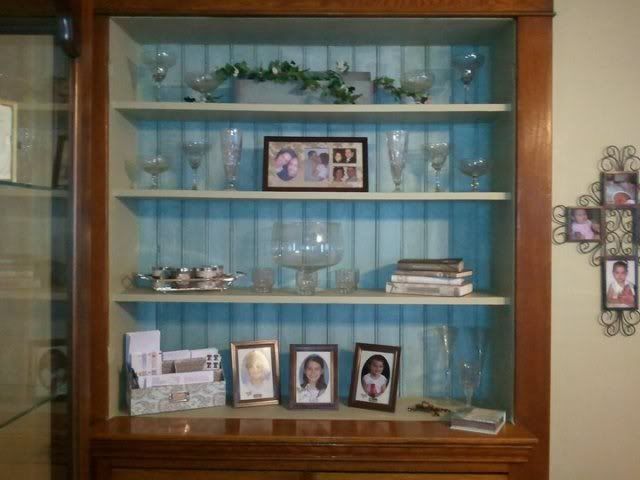 Ok if the hutch wasn't enough eye candy in this house, check out what we did to this island! Before:
We recolored the grout, and painted the yellow wood trim a shiny gloss white! I gave the island base the same finish as the hutch to tie the rooms together.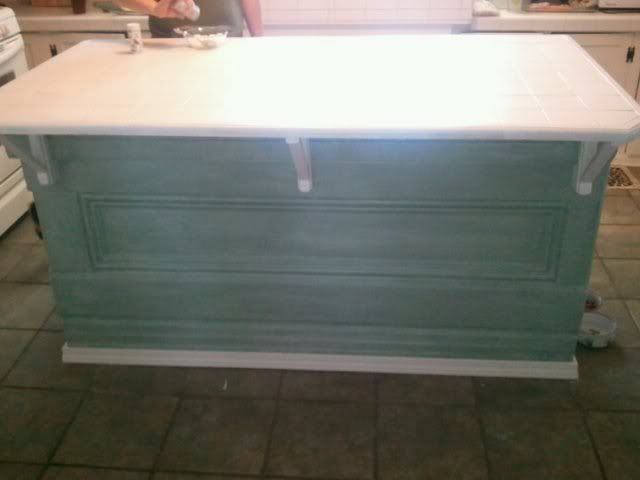 The inside of the cabinets were covered with wallpaper too, so we thought maybe we would luck out and have bead board behind them too. Sadly not, but we did paint and finish the chippy plaster walls the same way.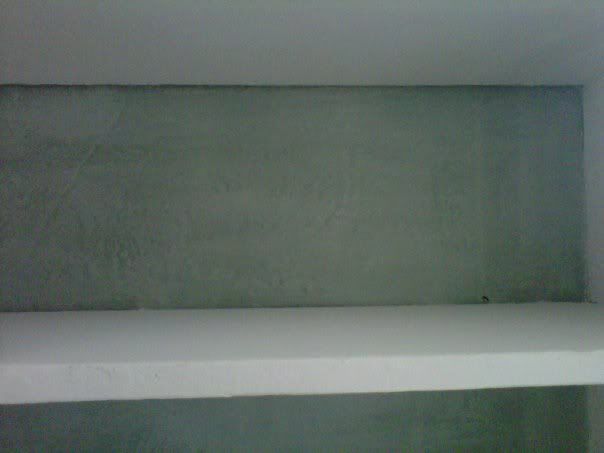 Can you believe these huge cabinets! She didn't realize the glass door were hiding in her basement! We cleaned them up, painted them, and had glass cut to fit each door. Next was the hardware! I love me some Oil Rubbed Bronze Hardware!!! The handles are to die for and the cup pulls are just so classy!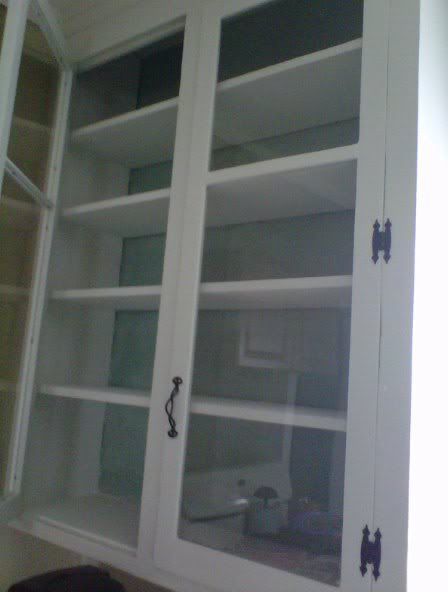 I just look the romantic look it gives the drawers.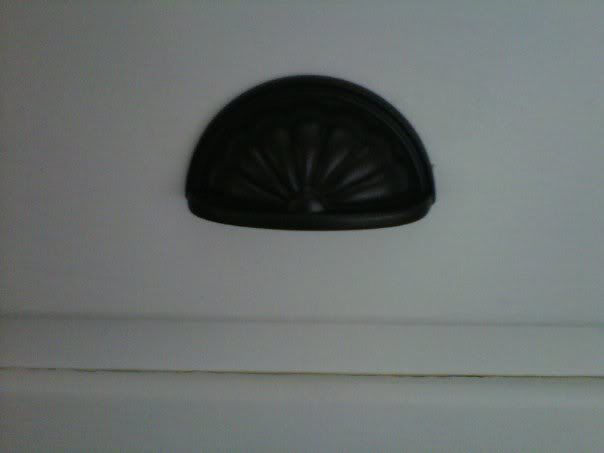 Next project will be replace counter tops and add a back splash. That will have to wait until my next visit! :)
Thanks for stopping by
Jeni