Laundry Room Sign:
I figured I would do this tutorial as well since it is so similar to the Art Blocks!
1. I went to Lowe's and bought a 4 foot particle board for shelving. I had them cut the length of the board to 4 inch strip that was 4ft long. then I had them cut (3) 4inx4in squares (3) 6inx4in rectangles (1) 7 1/2 in x 4in rectangle I used a cheap pine 1x2 and had them cut it to 36 inches. The hard part is done for you! :D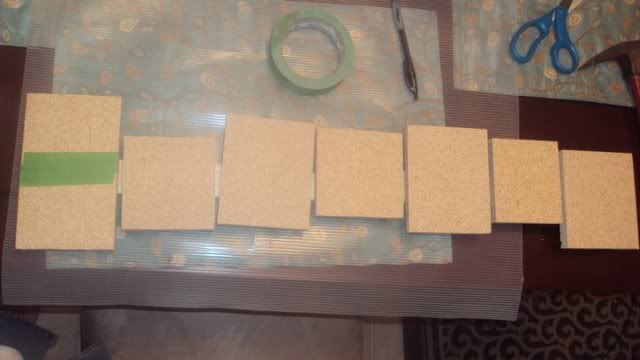 2. Next you can pick out 7 pieces of scrapbook paper (2 solid color papers for letters) in the colors you want to decorate your Laundry room in and a small bottle of craft paint ( i used espresso brown)
3. Paint edges of all squares and front and sides of 1x2.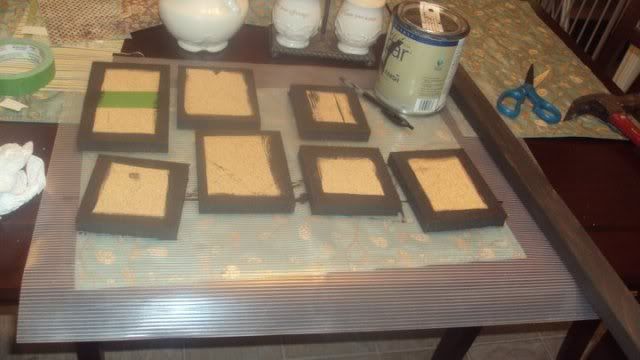 4. Next nail the squares into place on 1x2. * make sure nail head is level with surface of square, so it wont show under paper.
the spacing is 7.5inch- 4inch -6inch- 4inch-6in-4inch-6inch *stagger them up and down also ( DON"T just nail them down centered)
5. Use craft glue watered down to a thin paste to and paint on fronts of squares and let sit and tack up before putting your paper on. Smooth paper on squares and make sure there are not bubbles. * I used a cricut to cut out the letters Laundry, but if you don't have one you could print out the letters on your printer and cut them out. then trace them and cut out on scrapbook paper.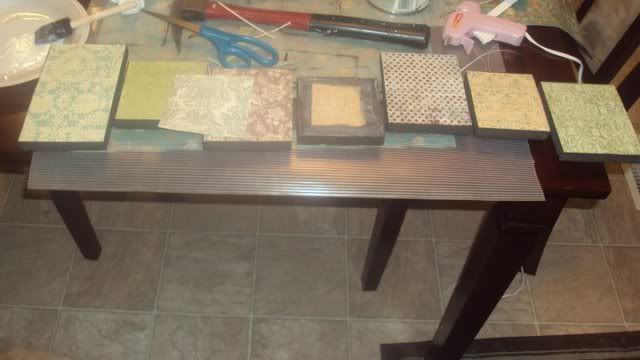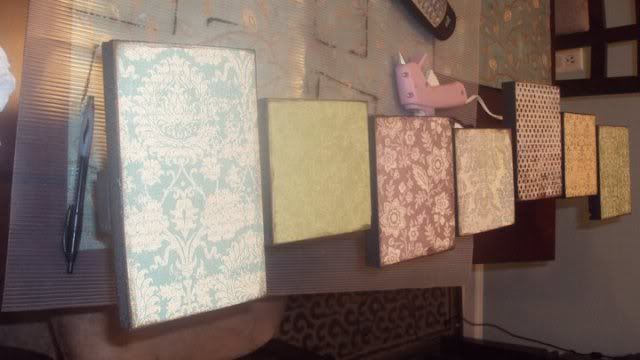 6. Use the same watered down glue on the back of letters. you could use a glue stick too.
7. Add picture hanging kit to the back, and you are all done!
Good Luck! Let me know if you need more help!
Thanks for stopping by
Jeni