Well I had a little time tonight after the kids went to bed, so I figured I would knock out my first tutorial! Let me start by saying this is a big feature, so you really want to make sure you choose the right tree or image for you. Make sure it is something you LOVE, because it is going to be a bold statement in your room! I just googled "silhouette tree" to find one I liked. Ok now that you have a image, you need to print it out on clear overhead projector paper (or vellum paper) . Next you use a overhead projector to draw the rough outline up on the wall.
Here is what mine looked like traced in pencil on the wall.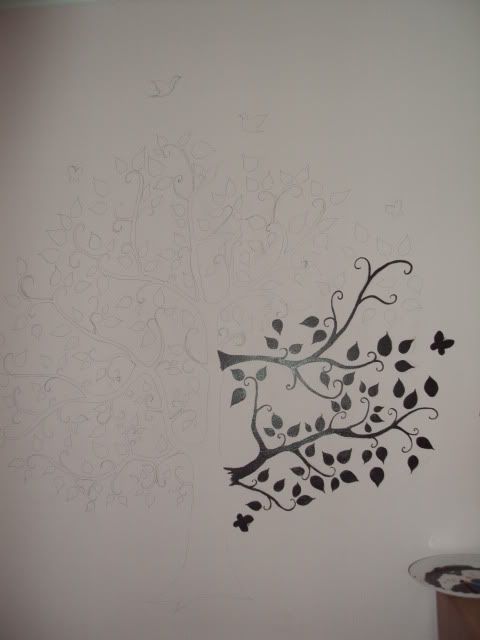 I used cheap craft paint brushes and black semi gloss paint to fill in the silhouette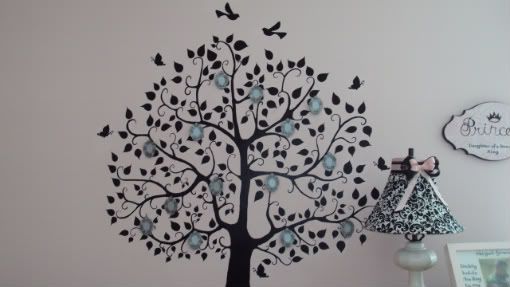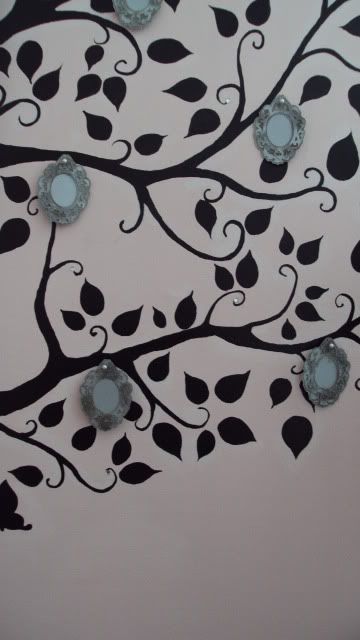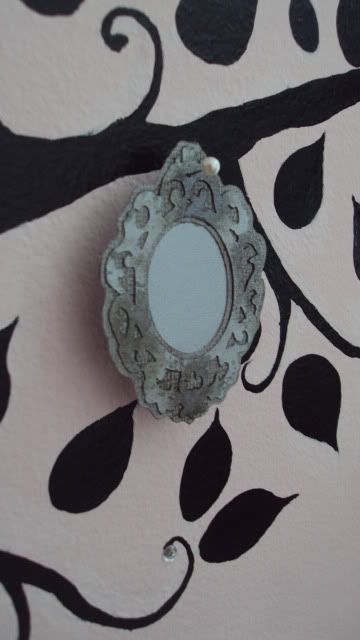 I used my Cricut to cut out the frames in two different tones of silver scrapbook paper. I layered them together, added a little distress ink to the edges, and used a pearl stick pin to hang them on the tree. I also glued on small diamonds to tie it into the monogram on the other wall.
I am so happy with how it turned out! Abby loves going up to it now and pointing out her Papa.
* If you have any questions just leave a comment! :D
Thanks for stopping by
Jeni