Rose Balls tutorial:
I am so in love with these hanging beauties! I have made them for birthday parties, dinners, and just for that pop of fun in a room. In Abby's room I have a set of 5 hanging over her crib (now toddler bed).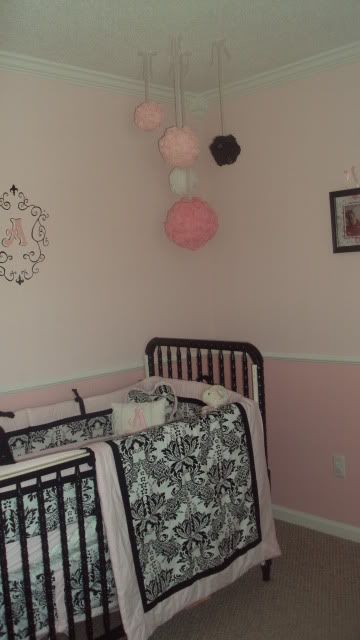 I found this cool idea from Shelley on her blog
The House of Smiths
. To start you are going to need 1 roll of crepe paper per ball for the small-medium ones, and 2 rolls for the large ones. For the base I used Styrofoam balls I bought at Micheal's with a 40% off coupon. I have used plastic T- Balls from the dollar store as well. They come in a pack of 5 so it is a great deal!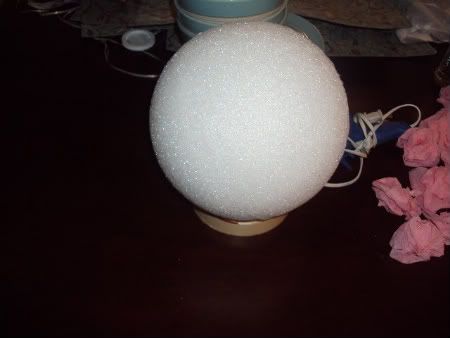 To make the roses, cut strips about 16 inch long. After your strips are cut, you start to roll the center of the rose starting at one end. As you build your rose you are going to began to twist and wrap around the center you have created. Use your hot glue gun and dab the back under the folds to keep things tightly together. Make Roses as full as you like. Glue down the end of the crepe paper to the backside. Repeat this process with the rest of your strips.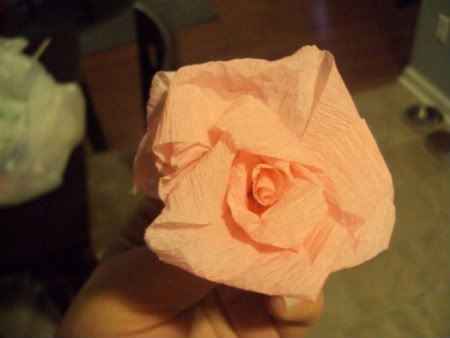 Once you get a few do you can start hot gluing them to the ball, but make sure to group them tightly together. Using a roll of tape keeps the ball balanced so your hands are free. Cover ball completely.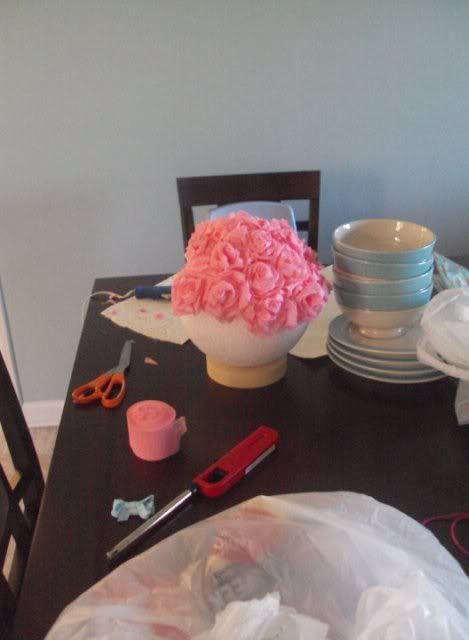 After all the ball is covered, I hot glued ribbon on the top. Add a bow over the nail on the ceiling, and your done!
I also added little sprigs of pearls on my balls.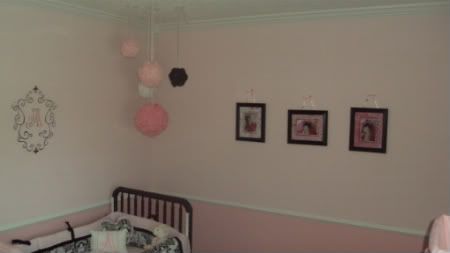 That's it! The possibilities are endless! The fun part is you can make them any color or size you want. So have fun with it!
Thanks for stopping by
Jeni