I don't know about you but I LOVE pillows! I am not sure you can really ever have too many...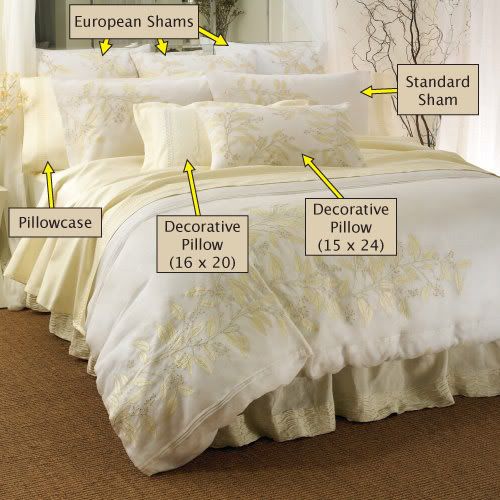 Ok so maybe you can, but they are so pretty! (haha)
A few weeks ago I was at Hancock's getting something for another project, when I found this amazing bird fabric! It was $24 a yard so I put it back, and walked around a little more. Guess what I found in the $4 remnant pile, 1 yard of my bird fabric! I just love little blessings like that! ;) So I grabbed it (clutching it close to my heart) and ran to find the perfect coordinating fabrics! Here is what I came up with...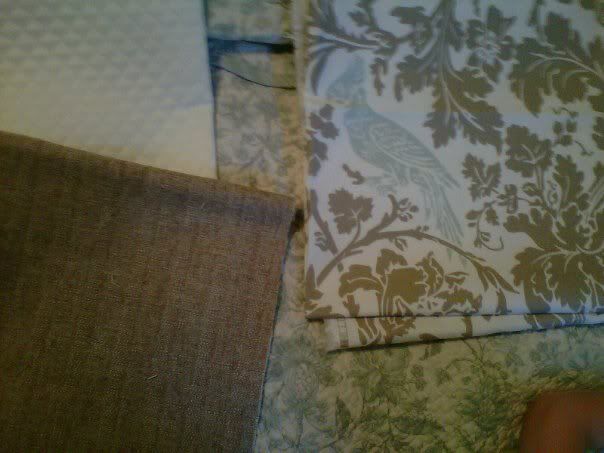 I knew I wanted one ruffled pillow in a fun texture, and the dark khaki material on the left was perfect for that. I loved the texture so much I decided to make curtains out of it also. Next I found this beautiful diamond quilted fabric and immediately pictured a Pottery Barn embroidered euro sham. I brought all my stuff home and laid it out on the bed. I really liked the look of it, so I got to work!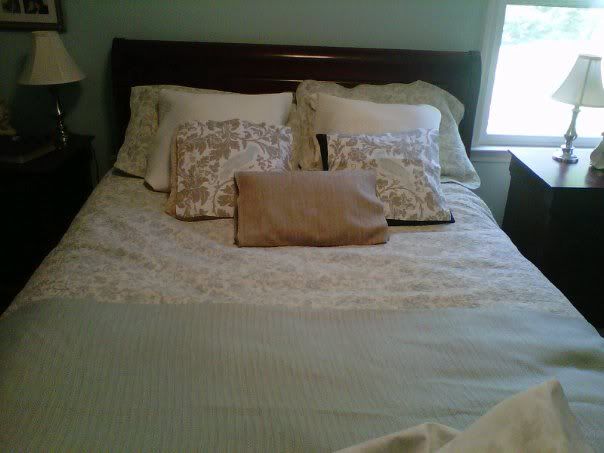 The bird pillow just had to be first! I made sure the male bird was on Greg's side and the female bird on my side ( I thought it was cute that they were facing each other)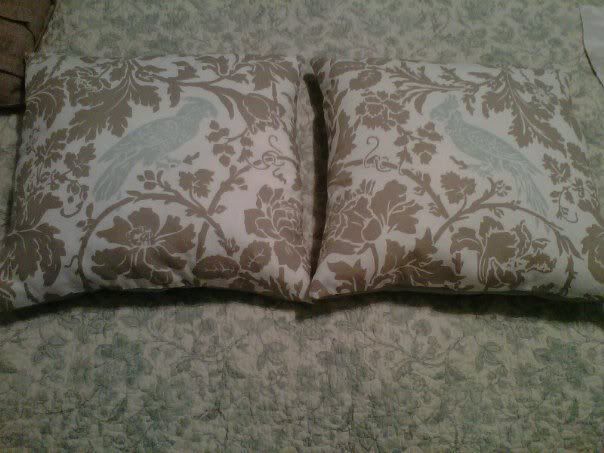 I used a solid color blue on the back that has a slight pattern. If I ever get tired of my birds,(like that will happen)I can turn them around.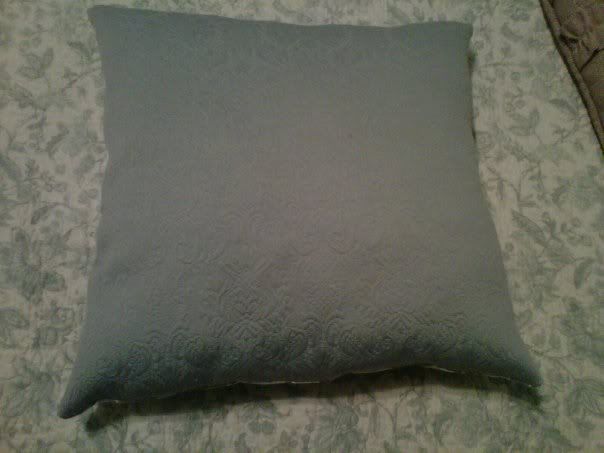 Next I made the curtain and ruffled pillow. I think they turned out so cute!
I just love the way they hang! :D
(ok so I just noticed how cock eyed my curtain rod is! One more thing to put on my list.LOL)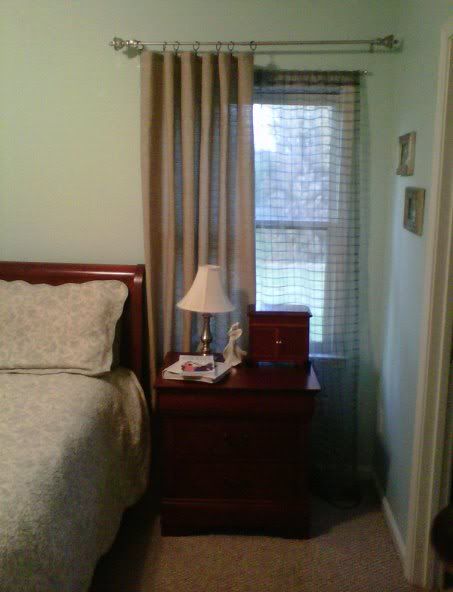 I cut the quilted material and sent it off to a little shop in Conover, NC to get embroidered. They also did
Cole's pillow.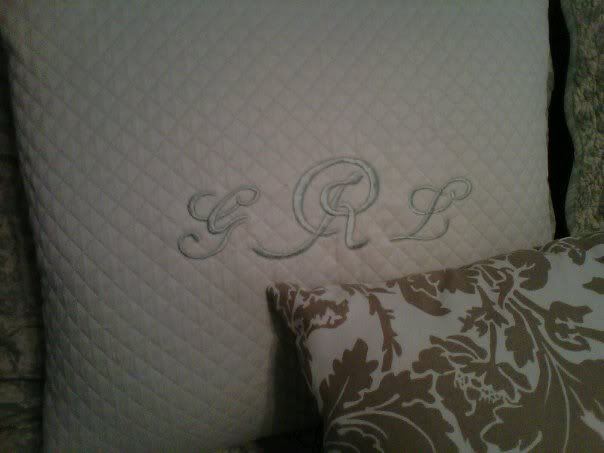 Here they all are finished! I have so many ideas for the room, it is so nice to cross one project off my list.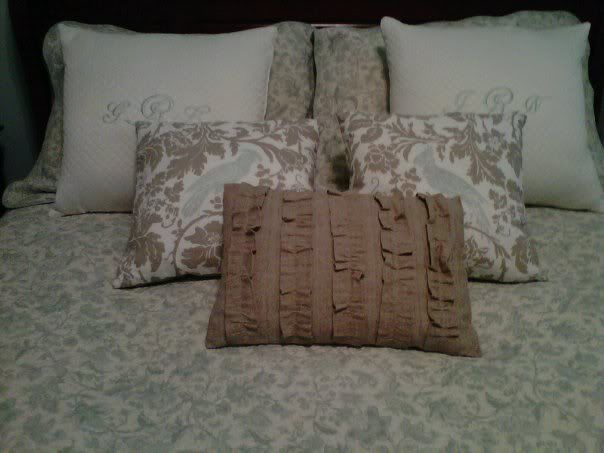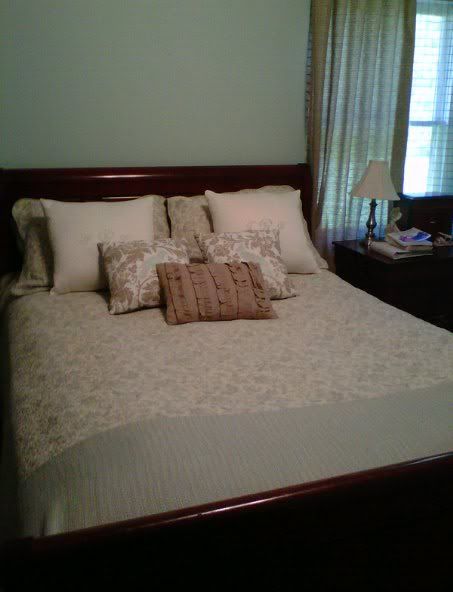 Thanks for stopping by
Jeni