Ottoman Makeover:
I wanted to share with you one more project I did in Abigail's room, her ottoman. When I found it last year at a yard sale for $5 dollars it looked like this...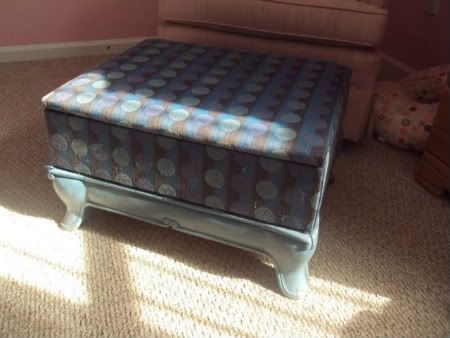 I just fell in LOVE with those legs! I knew I wanted to paint them out white and add distress ink to bring out the curves. I just didn't know what fabric to recover it with, so I went off to Hancock Fabrics. I found this material for 50% (score)! I only needed a yard to do the whole thing.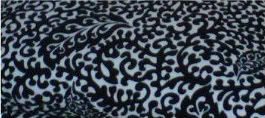 After unscrewing the hinge I realized I did NOT get material for the inside! (bummer) Looking through my stash of fabric I found the left over material from redoing Abby's Goodwill lamp. (which I scored with the shade for $4)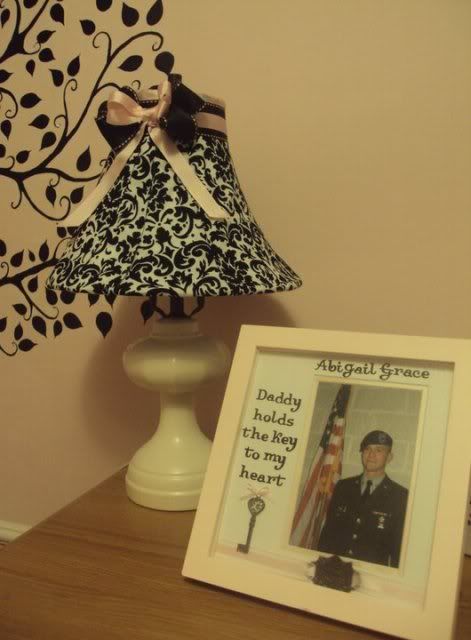 The pad on top of the ottoman was very thin. I wanted it to be nice and plush, so I added 2 inches of padding. Next I traced the top of the ottoman on the backside of the fabric with a 4 inch seam allowance, and cut it out. Using my air compressor and staple gun I attached the fabric to the top by wrapping it tight and stapling it as I went. After that was done I wrapped and stapled the outside of the ottoman.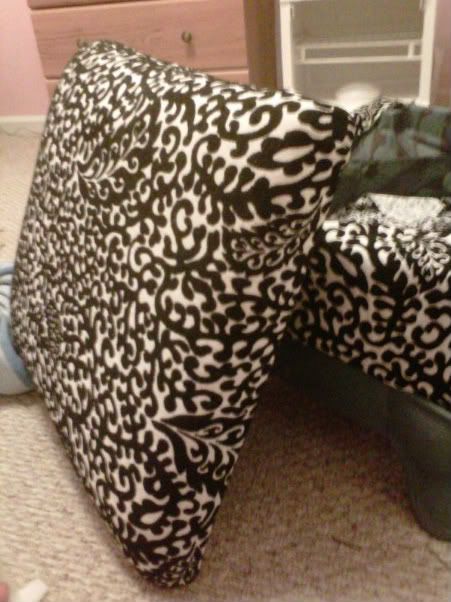 I tried to hide all the staples in the seams or corners so it looked like this...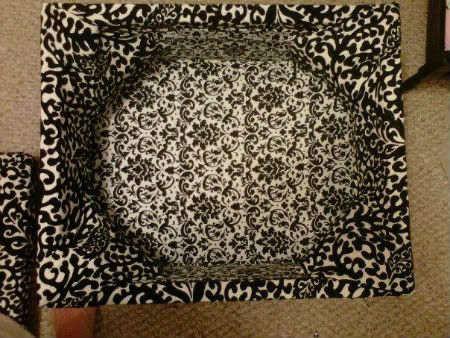 I should of painted the lovely legs BEFORE adding the new material, so I had to tape off the fabric to protect it. Here it is all finished! (Excuse my puppy Gracie is a Diva and tries to get in every picture lol)
What projects do you have going on this week?
Where do you go to find fabric for the best price?
Thanks for stopping by
Jeni