I am so excited to start this BLOG! My husband Greg and I just bought our first house last March. We are working room by room making this house our home! My favorite kind of rooms to decorate are kid rooms! Needless to say my son Cole's room and daughter Abigail's room were the first to be done! Here are some highlight from Abby's Princess Suite!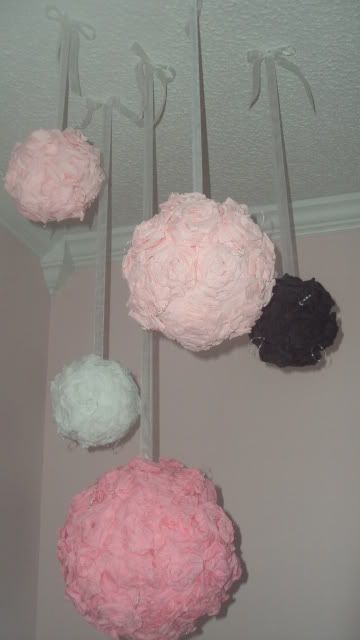 Hanging Crepe Paper Rose Balls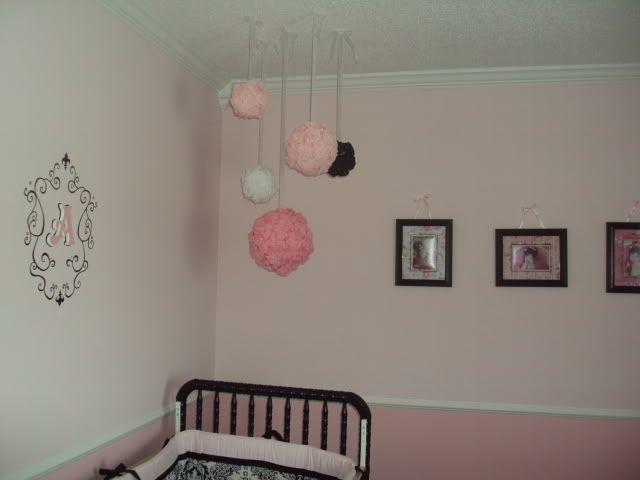 Painted Monogram and wood applique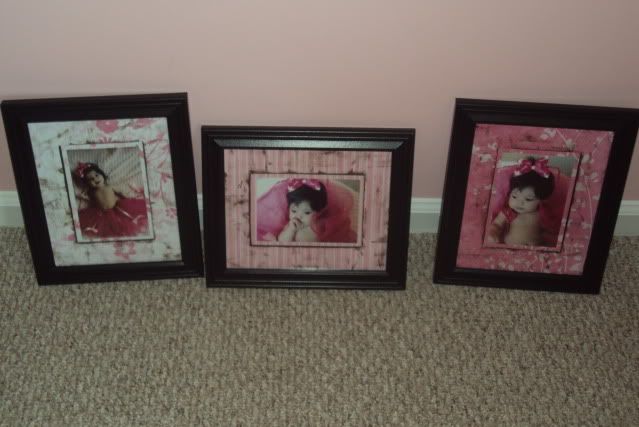 Dollar frames turned FABULOUS! Thanks to scrapbook paper and my distress ink pad. I (big puffy heart) love that thing!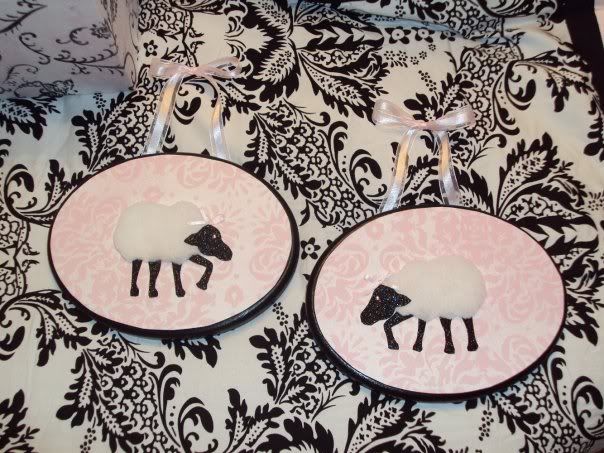 The theme to her room is Princess: Daughter of a Heavenly King so I want to add beautiful little sheep into her decor. This is how I came up with these two plaques.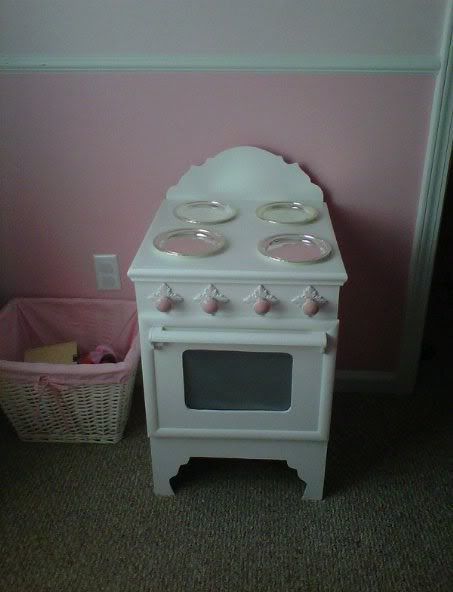 DIY Play Stove (we are still working on matching sink and refrigerator)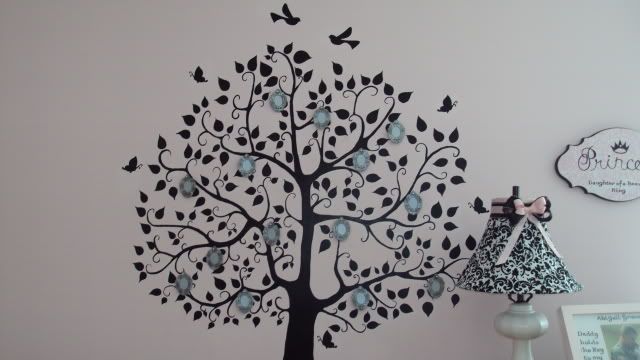 And the cream of the crop... My hand painted Family tree mural! I have filled the frame, but I dont have a picture of it just yet!
Well that is all for today. Tomorrow I will be posting highlight from my son Cole's Room. I would be happy to do a few tutorial if anyone is intrested. Just let me know with your comments which projects you would like to see done step by step!
Thanks for stopping by