Tutorial for Wooden Play Stove:
First my husband and I went to Lowes and bought 2 sheets of thin plywood. To save time we had them ripe the wood down into 16 inch wide strips 4 ft long. Once at home I traced the decorative back piece, and Greg cut it out using our dremel tool!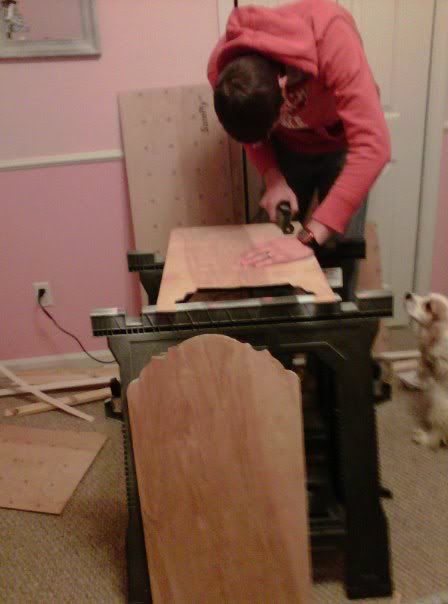 Using 1x2 we built a frame and faced it with the plywood. Here are some shots of the frame of the stove. I used
Anna White
directions from Knock Off Wood! If you haven't visited her site you should! She is AMAZING!!! She provides free furniture building plans.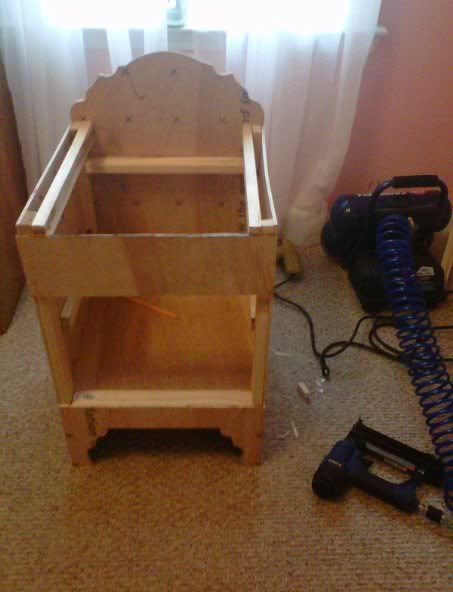 I attached the door using cabinet hinges and magnetic closures for safety.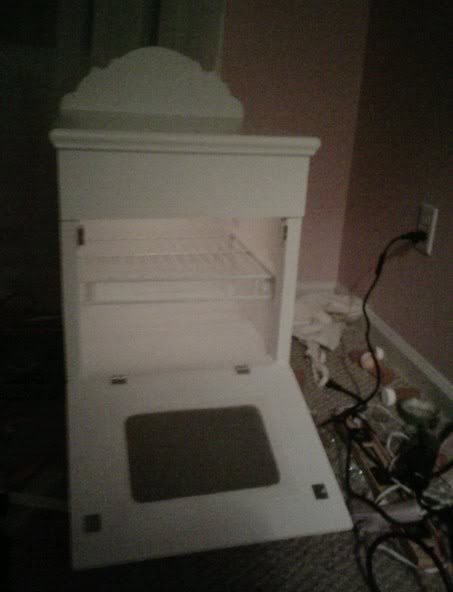 After I caulked and filled all the cracks it was time to paint! It took 3 coats of semi gloss white paint to get solid coverage.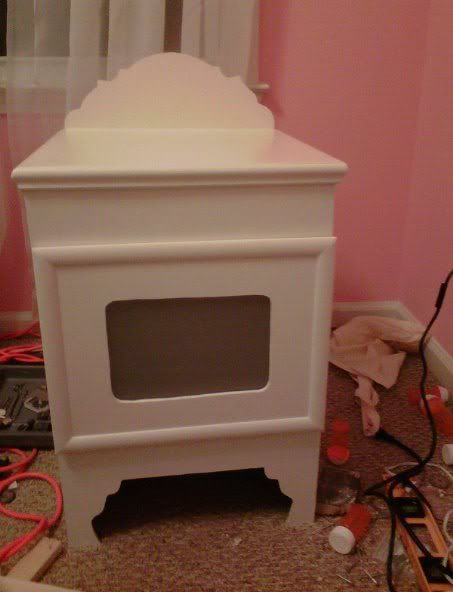 Next I added a push light to the inside to add a warm glow.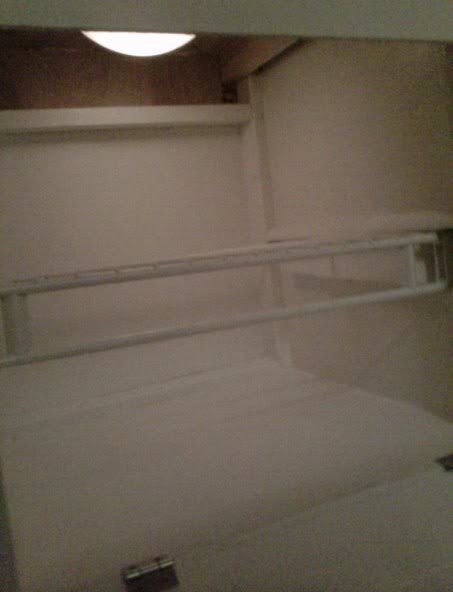 I found the cutest knobs at Hobby Lobby for $1 (score) and wooden appliques.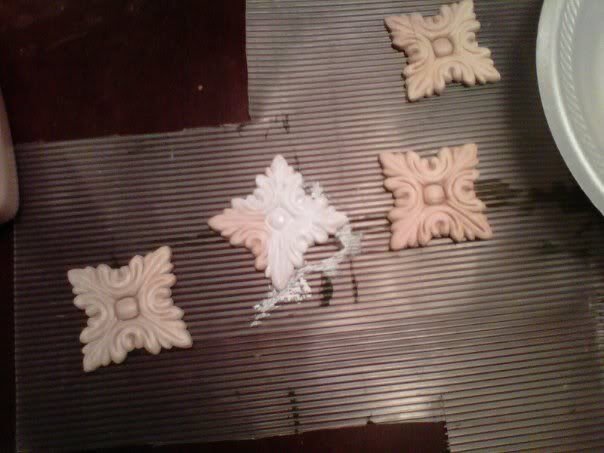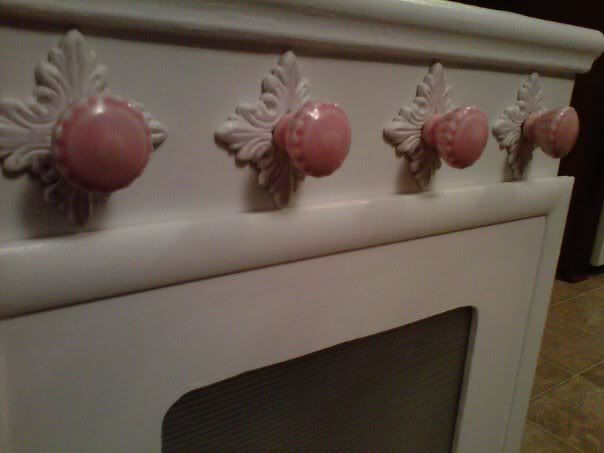 I used decorative molding for the handle and old silver plates for the burners.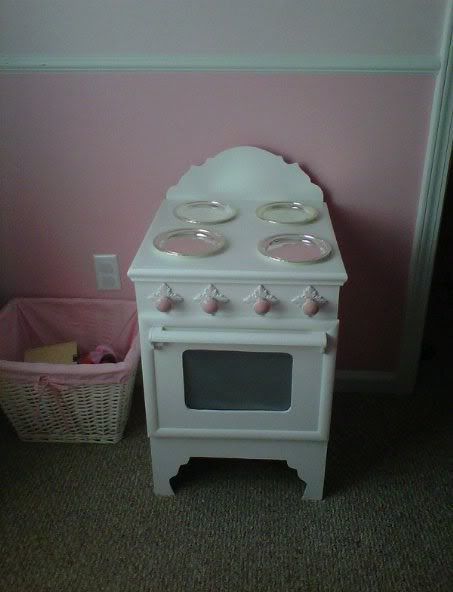 Ok 3 posts in one day! I am done, good night folks!
thanks for stopping by
Jeni