I have been busy, busy working on Abby's vintage dresser! My sweet friend Casey gave it to me a few months back. It is beautiful... but I was really craving some COLOR in Abby's Monochromatic room! My inspiration came from...
this beauty.
Then I found this one, that is my dresser's twin! I just LOVE the distressing and blue grey color. Pinterest is AMAZING!!!
My first task was to fix something that bothered me from day one! The missing wood applique that is suppose to be in the middle of the second dresser drawer. It just killed me that the beautiful engraved detail just stopped on both sides of where the applique should be. I decided I would just use my Dremel tool and finish it myself. Which could actually work, or just RUIN the whole thing! ha ha As luck would have it, it worked!!! Here are the basic steps I took.
1. I traced the design I wanted on to the drawer with a sharpie.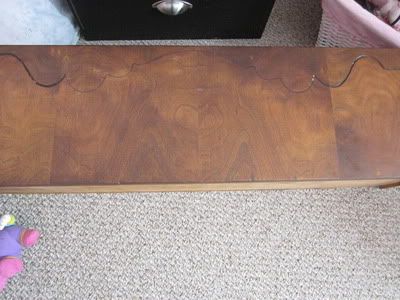 2. Then I very slowly dremelled following my curvy line.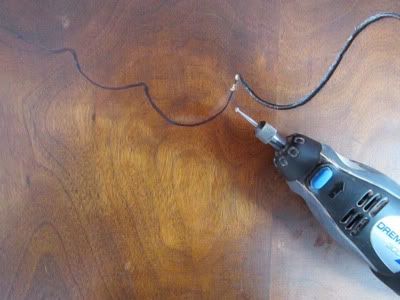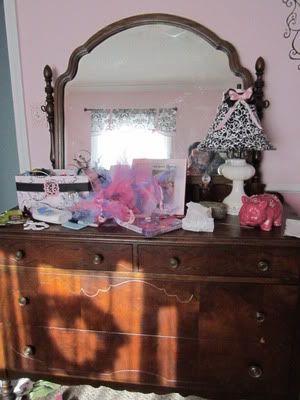 3. Next was the FUN part, prime, paint, glaze, and add 3 coats of Polycrylic. The Color turned out AMAZING!!! I added cute knobs from Hobby Lobby at $1.50 each and I am DONE!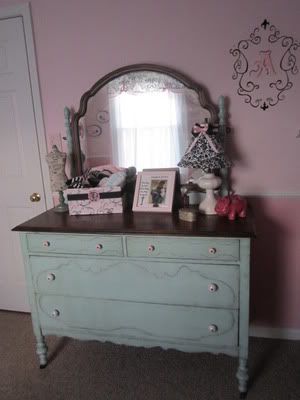 I picked two different knobs because the the size of the drawers. The top ones I chose a cute little pink knob with bronze center, and the bottom knob is larger white one with pink dots on it! They look so cute together!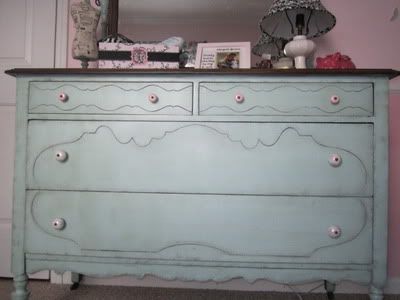 Close up...
Well that is it for today! Hope you all have a wonderful weekend! :D
Thanks for stopping by,
Jeni