I just wanted to post these cute pictures I took of Abby today modeling her new black furry leg warmers. I finished the cape too! She is going to wear it at church tomorrow :D Let me know if you like the leg warmers and I will make a tutorial. :) They were pretty easy, and I want to make her a white pair too! Feast your eyes on this cuteness! LOL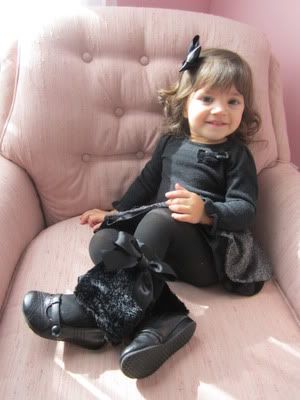 I just.... LOVE her!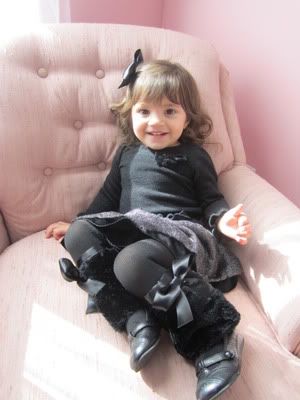 Not sure why the lighting changed in just this one picture, but it was a Great Shot!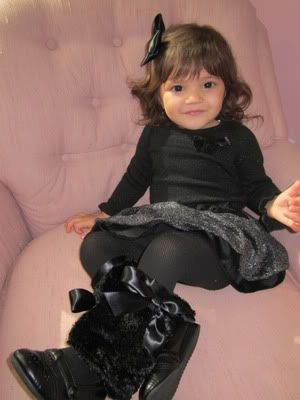 This is what I get when I ask her to sit pretty! ha ha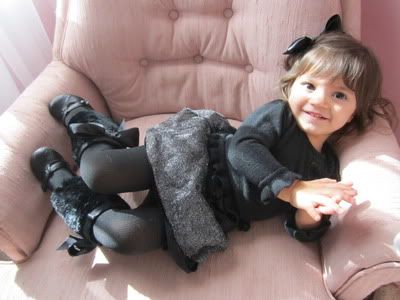 I think the BIG bows really set them off!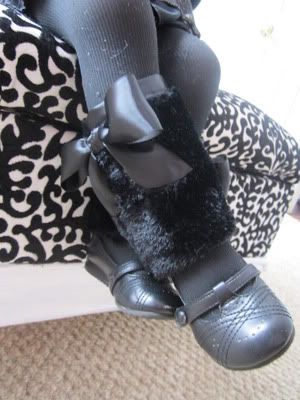 She thought Teddy needed to help her model ;)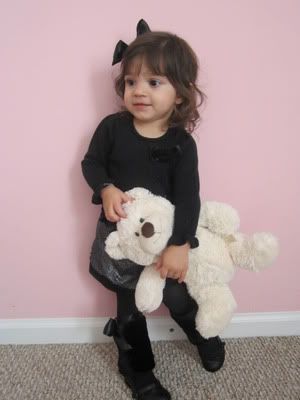 The funny thing is I don't pose her most of the time! I just let her dance and play that's when I get the best shots.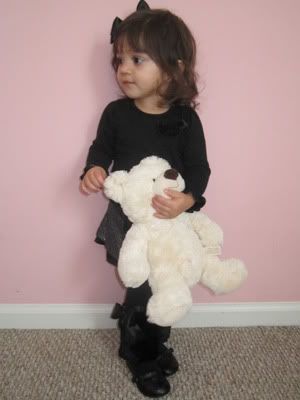 This one is my favorite!!!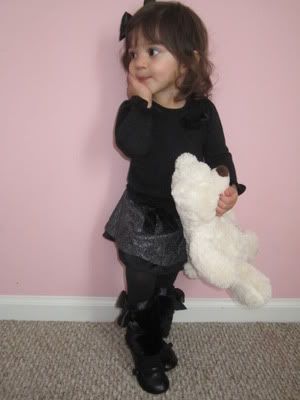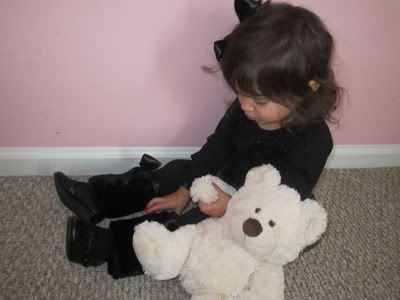 What do you think are a pair of Furry Leg Warmers in your future? ;) Would you like a tutorial? Leave me a comment and tell me what you think! Merry Christmas everyone!
Thanks for stopping by,
Jeni